The Hairy Gorilla Half Marathon and Squirrelly Six Mile
9:30am - Sunday, October 28, 2018
Thacher State Park, Voorheesville, NY
History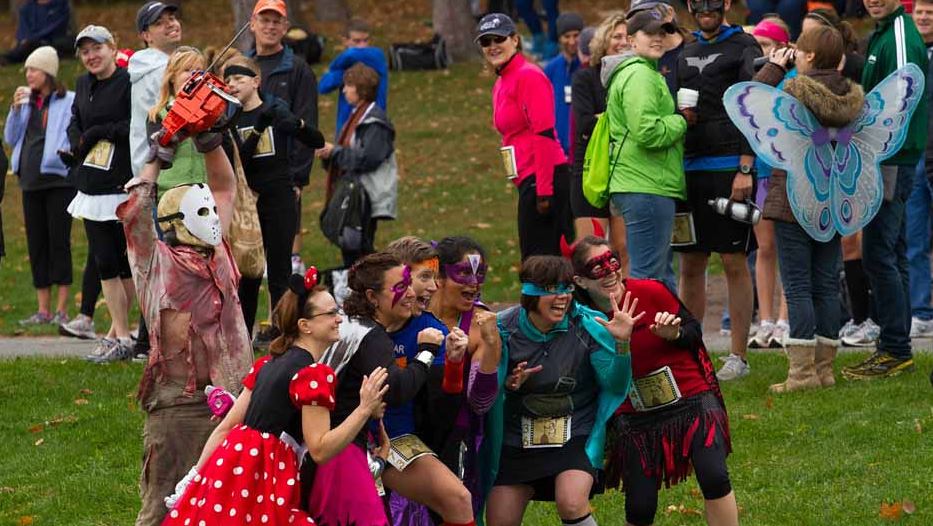 The Hairy Gorilla Half Marathon and Squirrelly Six Mile was created by the Albany Running Exchange in 2005. Work on the event began the year prior as the ARE was excited to expand upon its spring Dodge the Deer 5k race. Originally, it was the ARE's plan to hold this event at the end of the summer as the culminating event in the Summer Trail Run Series. That would change due to permitting issues, which surely worked out for the best enabling the ARE to give it a Halloween theme.
Over the years, the event has grown in popularity and recognition, receiving several awards and honors as one of the top trail races regionally and nationally. Runnersworld has dubbed it the 'Best Costume Trail Race in America' and the event typically has participants from over a dozen states compete.
2017 - Year 13
2016 - Year 12
2015 - Year 11
2014 - Year 10
2013 - Year 9
2012 - Year 8
2011 - Year 7
The New York State Parks department canceled the event the day prior due to the 'Noreaster.
2010 - Year 6
2009- Year 5
2008 - Year 4
2007 - Year 3
2006 - Year 2
2005 - Year 1